Computer Utility Scans - What Are They? 
Tech Help Question For This Month
Alice K. - Writes "What are drivers and why do they need updating?"
What are drivers?  A driver is software that allows your computer to communicate with hardware devices. Without drivers, the devices you connect to your computer—for example, a mouse or external hard drive—won't work properly. Windows can automatically check if there are drivers available for new devices that you connect to your computer.



For hardware that you've connected to your computer in the past, updated drivers might become available at a later date; but those drivers aren't installed automatically. To install these optional updates, go to Windows Update in Control Panel, check for updates, and then view and install driver updates that are available for your computer.
Tech Help Question For This Month
Mike S. Writes - "Why Can't I Install or Uninstall Programs?
While working on your computer and installing a new program, the installation suddenly fails. Now you are left with a partly installed program. Super!  You then try to install the program again, but you are unsuccessful. Or similarly, maybe you have problems trying to remove an old program because the installation files are corrupted.
This is also a great time to update any drivers that may be out-dated.  We will do our best to find you a free scan or download that can update all drivers (often overlooked and common problems)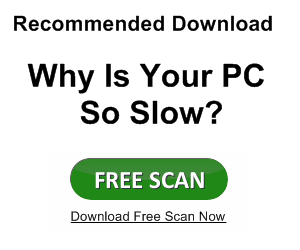 Windows Repair Tools & Downloads 


Many computer security vendors offer free computer security checks for your computer.  But what about checking the status of Windows?  There are a few great programs that can check your Windows status.



Visit a link above to check your computer for known viruses, spyware, and more and discover if your computer is vulnerable to cyber attacks.